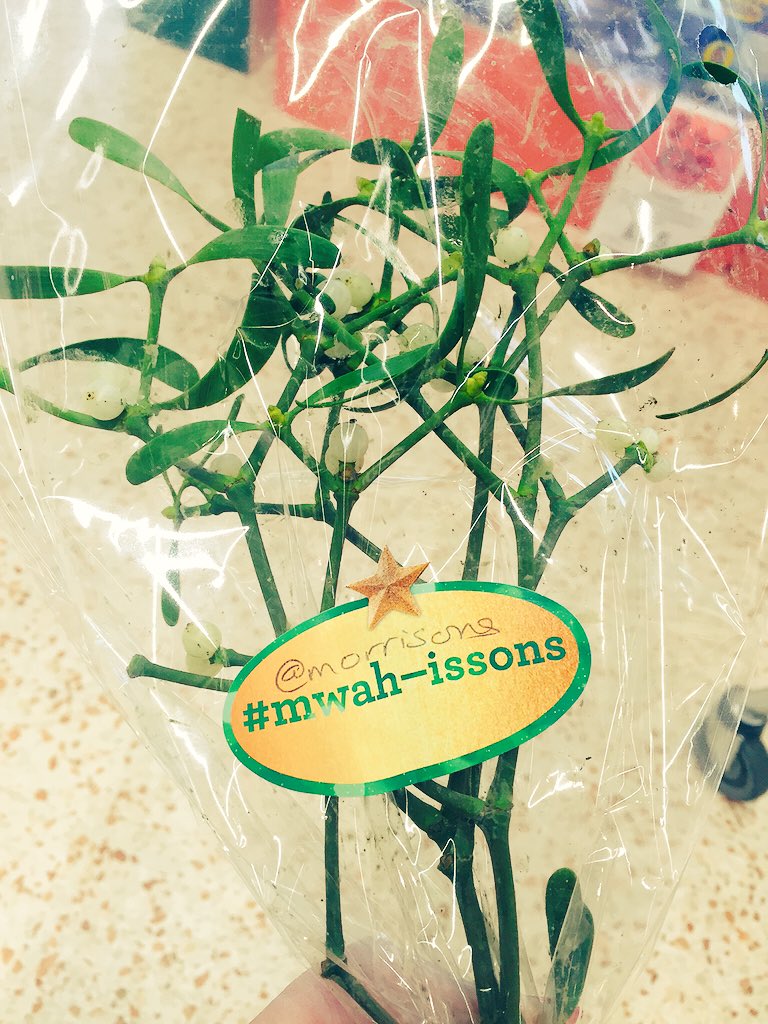 Is kissing under mistletoe on the decline? Research commissioned by Morrisons supermarkets suggest it might be. Only 14% of those surveyed said they kissed under mistletoe last year, which is not many. And, worse than that, 71% of those under 35 had never been kissed under mistletoe!
So perhaps the custom is slowly dying out, at least among the younger generation. Which would be a shame, as the custom or some variant of it, has probably been practised in the winter months for thousands of years.
Reasons why it might be declining are hard to define, but we could conjecture that a more laid-back attitude to kissing friends and family might make the custom somewhat obsolete in a domestic environment, and, from the opposite point of view, could argue that fear of misuse might have reduced it in more public arenas.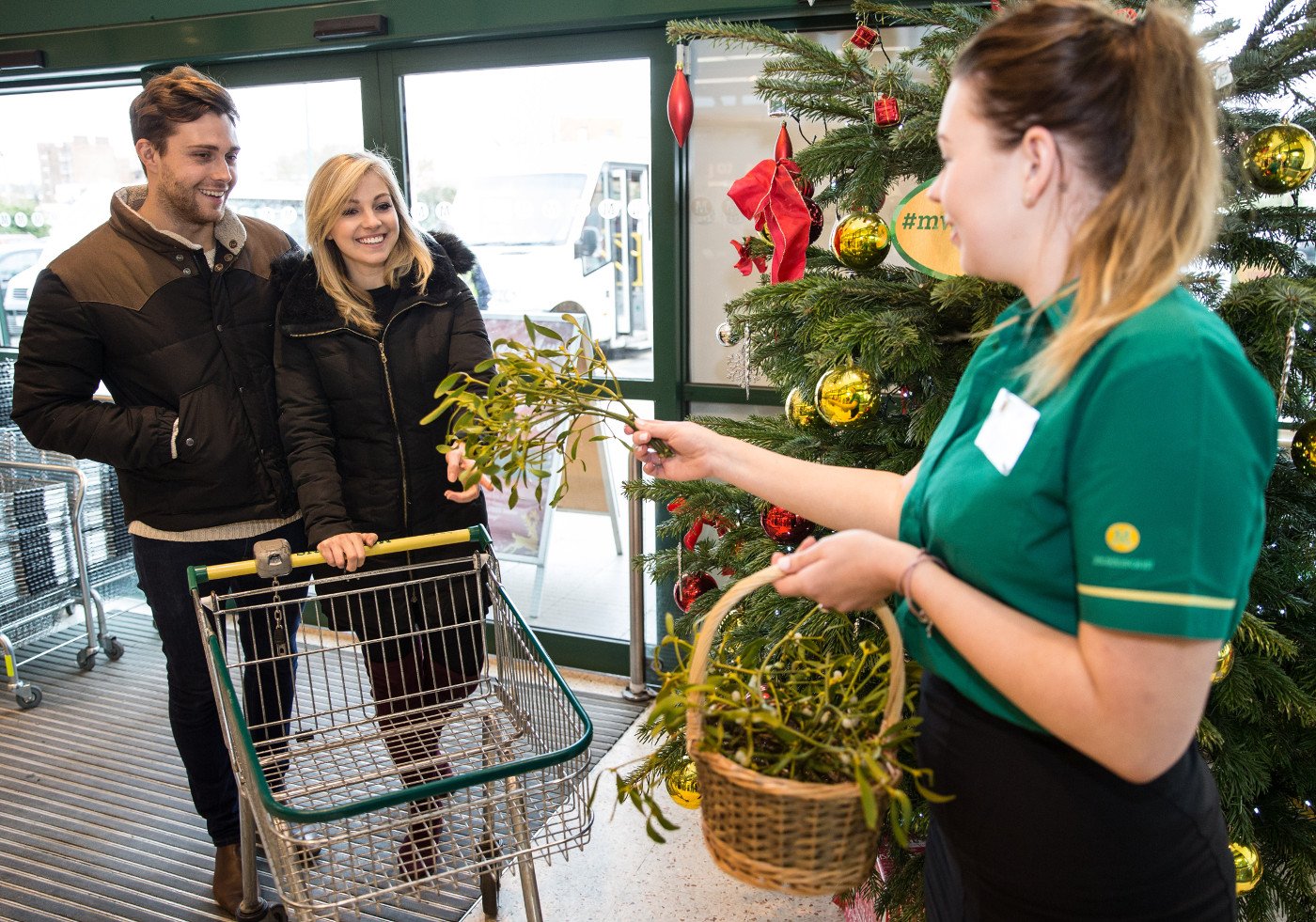 But what could be done to encourage it more? Morrisons did their bit yesterday, following up their marketing research with a mistletoe give-away. Free mistletoe in every Morrisons store, all 500+ of them, 50,000 hand-tied sprigs in total. That's a lot of mistletoe. All supplied to Morrisons' Flower World subsidiary by Guy Neath, mistletoe wholesaler extraordinaire, of Abberley, Worcestershire.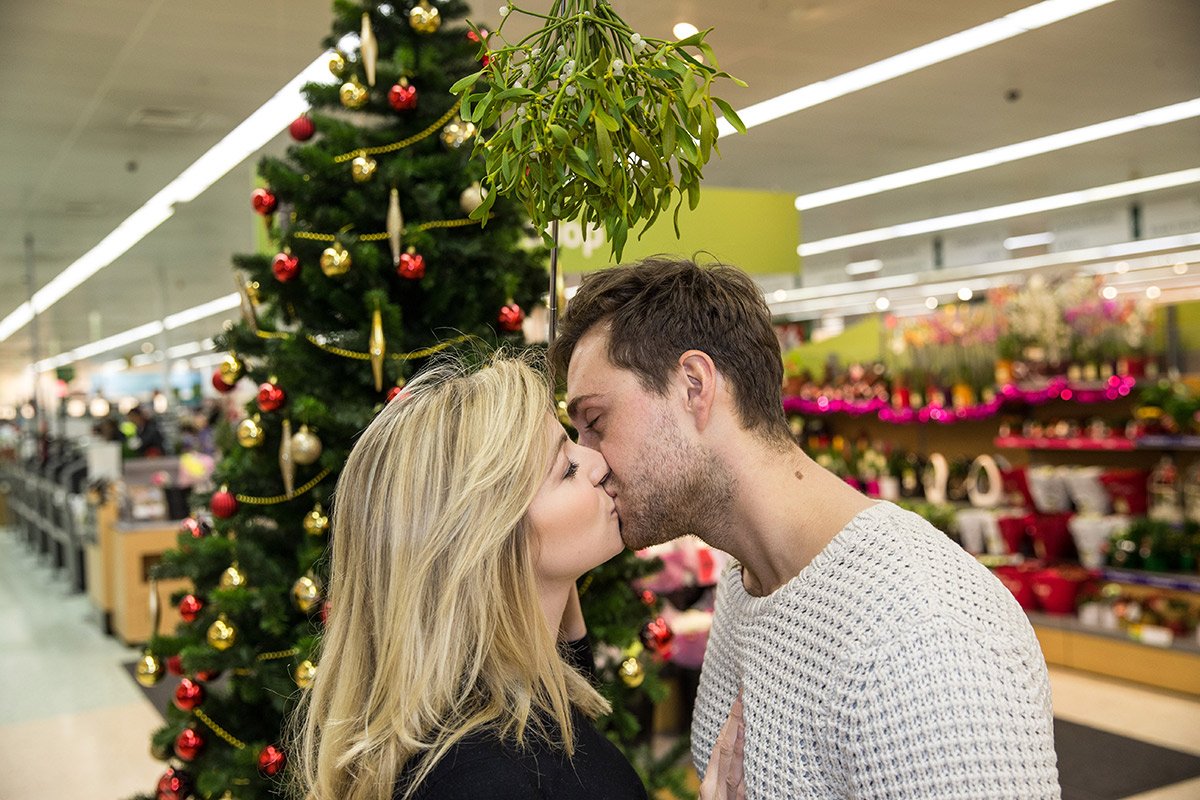 I was involved in the publicity for the project, and spent much of today with Morrisons media team and agency at Media City in Manchester. This mostly involved me talking to radio stations across the country about the origins of the custom and why it should be retained. Some broadcast on the day, others for broadcast over the weekend.
All involved, especially those in store receiving (and giving out) mistletoe seemed deighted – which all adds weight to the view that mistletoe customs should not be allowed to decline – they always make people so happy!